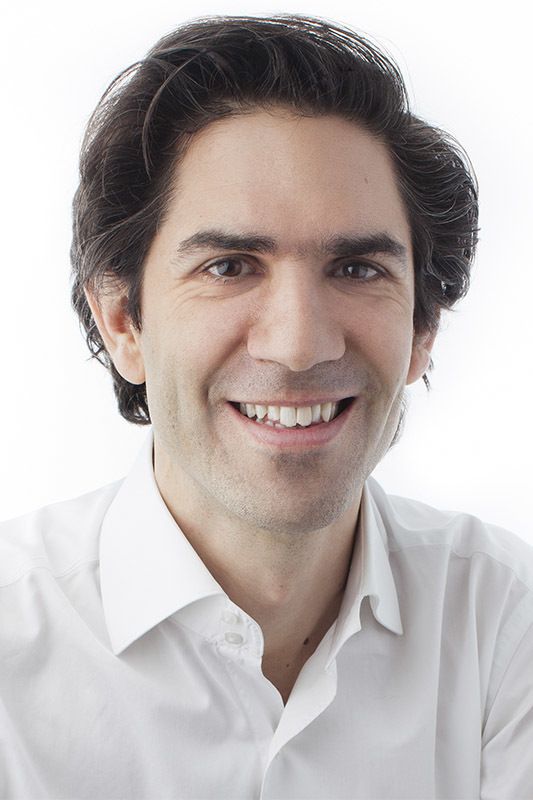 Our Founder & President, Dr. Stephan de Buren
Dr. Stephan de Buren is a Medical Doctor and the founder & President of DeBuren Group. He is recognized as one of the industry's most highly-regarded medical service experts. With over 25 years of experience in medicine in 3 continents, he has all the know-how to guide patients in the complex US healthcare system. Dr. de Buren has appeared in more than 100 articles, radio and television programs.
Dr. de Buren started his medical studies in 1991 in Switzerland. He shared his years of studies between Geneva and Paris and graduated from Geneva Medical School in 1998. After working in internal medicine, geriatrics and pediatrics, Dr. de Buren then held senior management positions in marketing for pharmaceutical and laboratory companies for 9 years at 2 prestigious companies, Sanofi and Unilabs, 2 leaders in their categories.
In 2007, his spirit of entrepreneurship led him to leave his position as a marketing director and to found Novacorpus International Healthcare, a successful and innovative company in the field of health tourism, a very promising domain. Novacorpus grew constantly and is now a leading company in Europe. Novacorpus currently has offices in major cities like Geneva and Zurich, Switzerland, Paris and Marseille, France as well as London, UK and Miami, FL and partnerships with hospitals in France, Spain, Belgium, Hungary and Turkey.
Dr. de Buren also launched a second company, DeBuren Group in Miami, FL as a result of numerous frustrating experiences with the US healthcare system. DeBuren Group concentrates on defending patients against common abuses of the US healthcare system: overpricing, overtreatment, unnecessary tests, lack of service and coordination, overbilling and claim denials. The patient's interest as a sole goal is the core value of DeBuren Group.
RN Patient Advocate, Nan Wetherhorn
Nan Wetherhorn obtained her Bachelor of Science in Nursing from Vanderbilt University in Nashville, TN and some of the hospitals that she has been proud to call "home" include Children's Hospital in Boston, MA; Cedars-Sinai Hospital in Los Angeles, CA; UCLA, also in Los Angeles, CA; University Hospital in Augusta, GA; New York Hospital in New York, NY; and CHUV in Lausanne, Switzerland.
She has been a nurse in the Intensive Care Unit for more than 30 years where she developed a solid knowledge of and ability to work within the U.S. healthcare system. She has experience with both pediatric and adult patients in various medical areas such as cardiac care, neurology, surgery, and trauma.
From her over 30 years experience as a nurse, She has many areas of strength including partnership building, strategic planning, conflict resolution; planning, coordination, and management of patients with complex diagnoses and multi-system failures. Most important as a Patient Advocate (or Health Care Advisor), She is a strong patient and family advocate. She can work collaboratively with your medical team and function as a resource for team and family members both. She has the skills to work with the system to manage patient expectations and move toward achievable goals.
Nan learned the importance of her skills as an advocate when she took on this role when her mom battled cancer. During the seven years that she fought this disease, she became her health care advocate. Even though her mom was a pharmacist and was more than able to understand her disease and her treatment options, Nan was the one who discussed all the health issues with her and her doctor. She became a part of the "team" as do most family members.
Her experience with her mother allowed her to see the importance of a health care advisor and she knew that this was her new passion. Nan's mission is to provide education, resources, and tools to our clients so they can make educated, informed decisions about their healthcare.
What Our Patients Are Saying
"DeBuren Group took care of everything. I did not have to exchange a single email with the hospital or the doctor. The treatment so far has improved the quality of my life and for this I cannot be more grateful. If it wasn't for Dr. de Buren, I would never have found the right specialist in the whole country. With Dr de Buren by my side I was sure that first, I would not have to do unnecessary exams and second, I would be seeing the best specialist. In regards to costs, the fees were much less than I expected."
Mrs. Corina S.
Years of experience in healthcare
% of time we spend for our patients' satisfaction
Contact us today for a free estimate of your case. It is easy and we provide you with a Medical Doctor to discuss your best options.